Perks of Living in Boracay Newcoast: Voted as the World's Best Island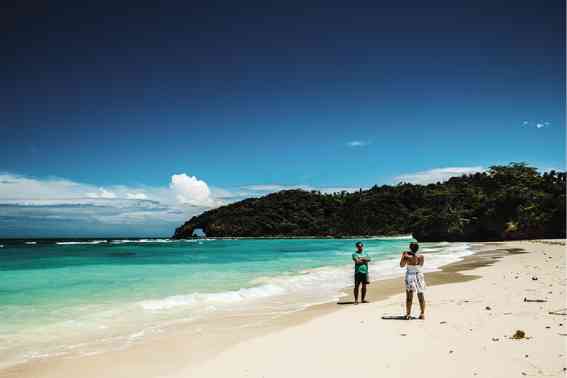 When it comes to living life with a touch of style, island living sure is one of the best ways to do so. However, for many people too adjusted to the comfortable life we can have in the city, island life can feel too disconnected. When you're so used to easy shopping, constant Internet access, and a whole world to explore, it feels pretty easy to get disheartened with the idea of island life. For the residents of Boracay Newcoast, though, such problems are of little consequence.
The fantastic development, much of which is being overseen by development giant, Megaworld, is setting the standard for island life. That much has been proven recently, when readers of the international magazine Conde Nast Traveler rated it as the finest island in the world. Therefore, if you've been wondering about taking a little run across to this development at one point, you can now consider a trip to a real landmark in the world.
Voted the Best Island in the World for 2016, this wonderful location is a grandiose place to come and stay. Not only are the majority of typical island life concerns totally addressed, you are now living in what has become a much enjoyed tourist location. As many people come to experience the rich and exciting life that Boracay Newcoast now provides, you can immerse yourself in an enjoyable and unique atmosphere throughout the days and weeks ahead.
What Makes Boracay Newcoast So Special?
So, what made the readers cast their votes for this particular island?
Having missed out in 2014 and 2015 for the prestigious award, it finally achieved success in 2016. Its minor 10-square mile size makes it the perfect place to come when you are looking for that idyllic, paradise-like feature that many imagine the life on an island to be like. This allows for you to come and experience a way of living that few can, enjoying Southwestern Asia in a way that many people simply never get the opportunity to.
With the wonderful tourist spots that make up much of the region a particular highlight, it's the excellent nightlife that gets many people surprised. Many islands can feel detached from the way of normal living 'back home' for most people, and this can really help to alleviate such issues.
After all, everyone enjoys a night out on the best island in the world!
White Beach is arguably one of the primary draws to Boracay at the moment. A stunning location of diamond-white sand and picturesque waters, it's the kind of location that makes relaxing and enjoying your success so much easier to accept.
This is the perfect location, then, for people who are looking to take part in enjoying their experience at Boracay. As one of the best places in the world to come and visit or live, thanks to the developments taking place, it's now one of the most enjoyable places to spend your time – the people have spoken!
If you are interested in owning a property, whether a lot or condo, in Boracay, feel free to visit our Boracay Newcoast township page for more info: http://megaworldfort.com.ph/townships/boracay-newcoast/