8 Newtown Boulevard – Condos for Sale
AVAIL OF OUR SPECIAL PROMO DISCOUNT UNTIL 
OCTOBER 31
 ONLY
The Best Community that Mactan Has to Offer
Megaworld Corporation brings you the most thrilling destination in Mactan, get the most out of your life in the best place in town, 8 Newtown Boulevard. This project is located in The Mactan Newtown, a sixteen-hectare township located in Visayas, Philippines' bright geographical heart. Choose your place in a one of a kind neighborhood that got everything life has to offer – from extravagant condominium developments, world-class international business offices, and glamorous leisure hubs. Celebrate your life's accomplishments – or simply appreciate just how perfect your new life is. Your new home includes indoor & outdoor areas that make it possible for you to bond with your friends and family whenever there's something good to celebrate.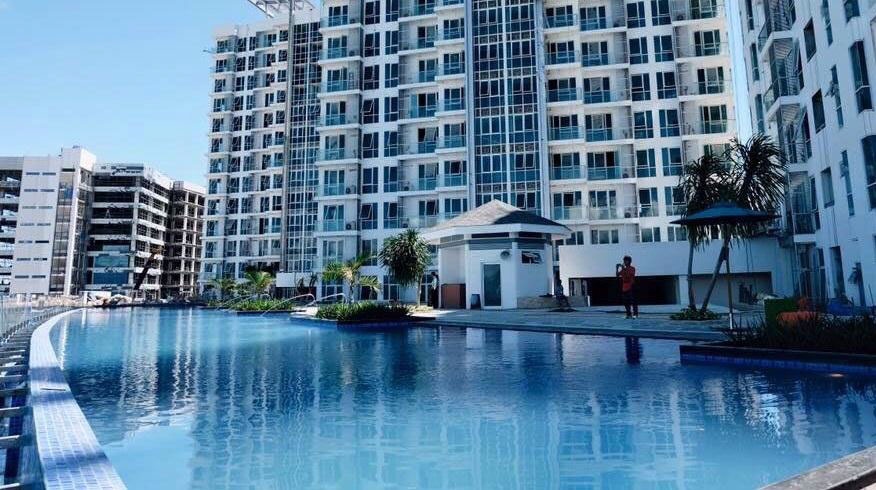 Get to Experience Beach Getaway Every Single Day
Mactan Newtown's 8 Newtown Boulevard is planned to provide unique and incomparable experience to its residents each day. It is composed of four fifteen-storey residential buildings, your residential location is set at a perfect viewpoint along Mactan Boulevard to witness stunning views of the beach in the southeast, as well as north & east. Wing-inspired metal structures crown the modern clusters, and when you enter the structure, a huge lobby greets residents and visitors with a contemporary, simple atmosphere. Be right in the heart of the action in this self-sustaining community located in the northeastern area of the Circumferential Road.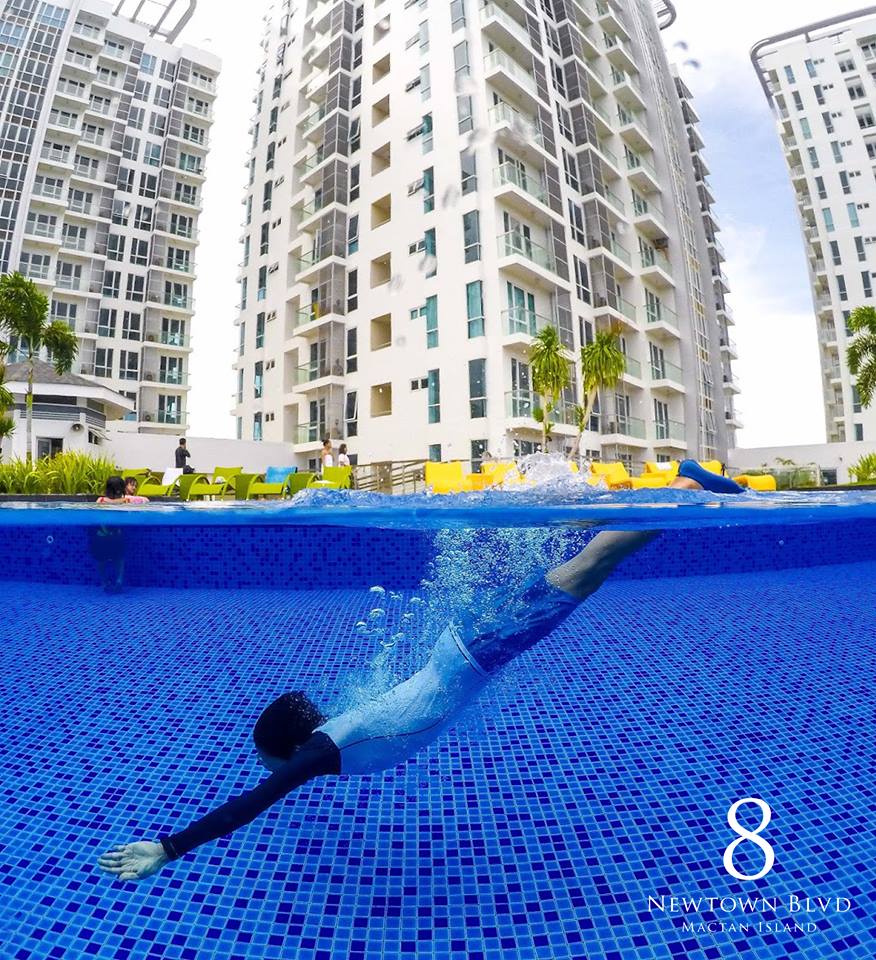 Discover the True Definition of Serenity
Indeed, this is the most inviting home you could ever have, and we have to thank the beach in the background for making it happen. 8 Newtown Boulevard provides your much-needed privacy and peace of mind in the lavish condominium of your choice. You may opt for a studio unit with at least thirty-six (36) sqm in area, a 1-bedroom unit with up to forty-8 (48) sqm of space that is ideal for couple or choose ninety-two (92) sqm suite with 2-bedrooms to accommodate your children as well. Whatever unit you desire, you also get all the fundamentals that come with each modern unit in this development – base-to-top glass windows, a carefully planned layout and convenient way of living of every kind. Enjoy alfresco at the dining & pavilion area or host a party in 2 multi-purpose rooms with air-conditioners located at Clusters 2 & 3.
Stress-Free Lifestyle for its Residents
This development from The Mactan Newtown township provides exclusive access to a 5th level leisure & activity area. With its careful and well-planned combination of indoor and outdoor facilities, wide open free spaces, and gardens that have beautiful lush greenery, you can effortlessly recharge after a hard day's work. Spend quality time with your family, as well as your newfound friends and recover the time that seems to have been lost to the strains of city living.
Jump-start your day around the pool area, where an infinity swimming pool, wading area, and in-pool lounge are placed for your pleasure. Feel and savor the stunning views of Magellan Monument from the sun deck while reading your favorite book. After your swim, head to the indoor gym for a light exercise, and in case you're in the mood for a couple's massage with your partner, the in-house spa provides countless variety of therapies.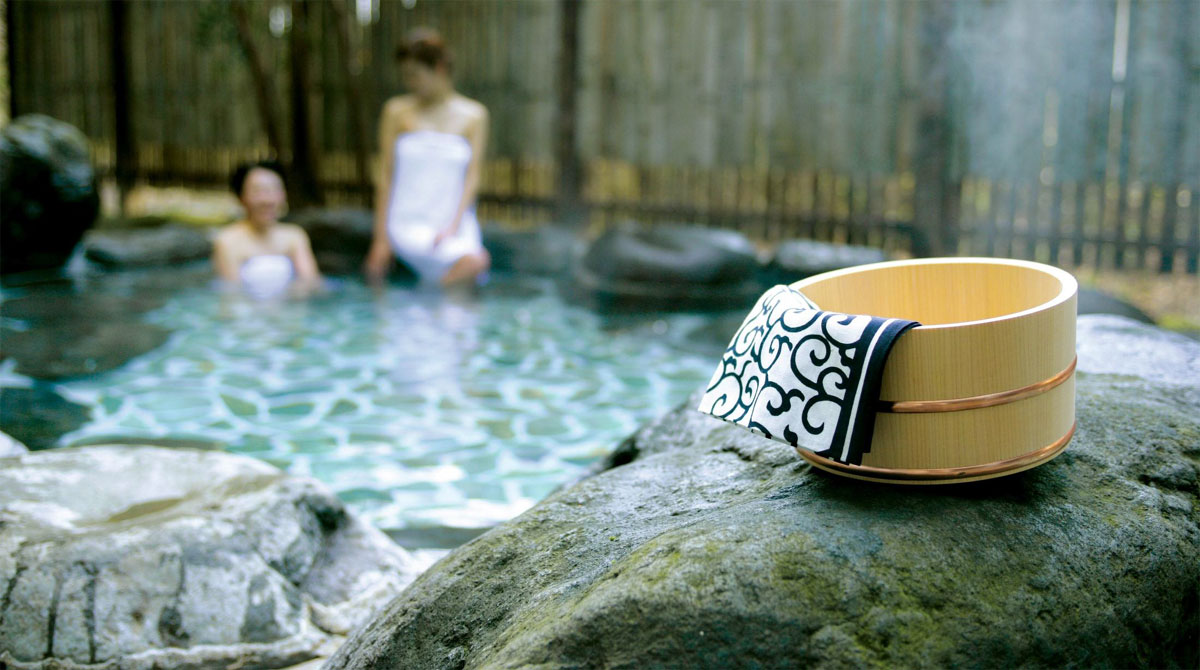 Japanese-Inspired Theme that Perfectly Complements the Beach
Its theme of Japanese gardens invite appreciation and encourage silent reflection. Spend some time in the traditional "niwa," an impressive display of moss, fern, and shrubs. Raise your own tiny plants at the bonsai garden. Feel the zen vibe in the rock garden landscape, then head straight to the water area at the koi pond and enjoy a silent, peaceful meditation.
The covered "onsen" area honors the ancient Japanese ritual of washing in the hot springs. Situated in Clusters 1 & 2 of this development are separate men and women onsen areas to provide the needed privacy while having a relaxing view of the gardens. For those people who wish to spend the time productively, there's an ikebana & origami rooms, also at the 5th level area of 8 Newtown Boulevard, all available at your disposal.