WHAT CAN MEGAWORLD FORT DO FOR YOU?
Megaworld Fort aims to provide an in-depth analysis of all townships and projects Megaworld has to offer. Everything you need to know about the country's top real estate company can be found on this website. As the name implies, the website initially focused on developments that are under the area of Bonifacio Global City that is comprised of McKinley Hill, Forbes Town Center, Uptown Bonifacio, and McKinley West.
Currently, the website provides information to every Megaworld townships and projects available in the market, including developments that are under its subsidiary company, Global-Estate Resorts, Inc. Whatever it is you desire, you would definitely find what you need from a wide variety of developments that would suit your lifestyle, whether it's within or outside the Metro.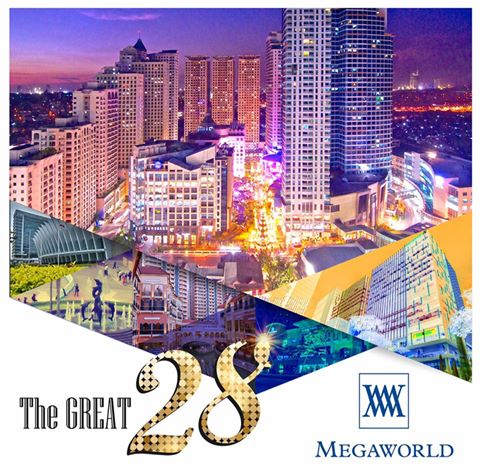 From the first and only vineyard resort community in the Philippines called Twin Lakes in Tagaytay, which covers two (2) projects namely Domaine Le Jardin and Vineyard Residences, to the country's first luxury beachfront-inspired township named Boracay Newcoast, composed of four (4) projects: Oceanway Residences, Boutique Hotel, Newcoast Village, and Shophouse District, it's only a matter of time before Megaworld will be able to arrive at another concept that once again will be a first in the Philippines. Needless to say, Megaworld Fort will be the first website to provide comprehensive coverage.
One look at Megaworld Fort, you will see how user-friendly it is compared to other sites that offer the same type of information and service. Visitors will surely enjoy its easy navigation. Whether you're looking for a pre-selling or ready-for-occupancy (RFO) condo project, you'll easily identify what you're looking for as everything is segregated per page to make things easier for the users. Upon clicking on the Contact Us page, you can filter the developments based on unit style, completion type, and project name to help you identify the project that is worth your investment.
Megaworld Fort also provides updated news about the company and industry. Also, you may explore the blog page of the site, which offers unique, high-quality articles that aim to help potential buyers decide what's the most ideal property for them in terms of price, location, and community.
If you inquire with MegaworldFort.com.ph, you can expect the best service from the Top Megaworld Property Specialist and can expect a reply within 60 minutes on your inquiries.
---
MEGAWORLD FORT
Bonifacio Global City (BGC) Condos for Sale
World Class Townships of the Philippines
As the Philippine's leading property developer of the last 27 years, Megaworld brings you its biggest, most prestigious townships in Metro Manila under a single area, Fort Bonifacio.
Fort Bonifacio is home to Megaworld's most strategically located townships: McKinley Hill, McKinley West, Uptown Bonifacio, and Forbes Town Center. Undeniably, these four townships best embody the company's "Live-Work-Play-Learn-Shop" guiding principle.
As the company that pioneered the concept of townships in the Philippines, Megaworld truly embodies it in every sense of the word. In the context of real estate development, township is simply defines as a city within a city. With an area that covers 104.9 hectares (1,049,000 sq m), it is considered by many as the quintessential township as it proves to be self-sustaining in most aspects, which also addresses all the basic needs of its residents.
The Fort, Bonifacio Global City (BGC), Taguig is slowly becoming the new home for most of the major enterprises in the country, as well as the primary choice in terms of location for investors who wants to develop infrastructures that ranges from business offices, education, healthcare,  and shopping. Whether you're a local or foreigner, it has now become one of the top destinations to visit in Manila, and even more so if you decide to live in this place.
Wherever you want to go, whatever you want to do, everything is just a stone's throw away if you decide to make Megaworld Fort as your residential address. With Megaworld, you're not just acquiring a pre-selling or RFO condominium unit, you're acquiring a lifestyle. Indeed, it's a lifestyle property, and nobody does it better than Megaworld.