Twin Lakes Township – Condos for Sale
A stunning location created with the definition of picturesque, Twin Lakes by Megaworld is the perfect location for everything from a getaway and an escape from the pressures of modern day life to a wonderful location that creates tranquility and peace wherever you go. Another fantastic option for home and developments due to the closeness that it provides to Metro Manila, this is one of the finest places that you could begin an exciting new adventure.
Known for its aquatic and friendly climate, Twin Lakes makes the perfect kind of township to grow up in, to learn from and to enhance your appreciation of life itself.
Twin Lakes Combines Beauty with Pleasure Perfectly
As part of a dynamic and attractive location that makes it easy to settle in and feel part of a community, Twin Lakes offers everything that you would expect. It's distant enough from the metropolis of the city to allow for a tranquil lifestyle while allowing the surrounding areas to really offer a classic take on the world around you. With this combination of natural beauty and freedom from the madness of the city, Twin Lakes makes truly letting yourself go and being yourself so much simpler.
Residential Living Has Never Been So Good
Twin Lakes, a massive 1,300-hectare master-planned community, is going to ensure that fashionable and exciting living can become the norm for all residents of this most stunning part of Tagaytay. Offering a real estate opportunity that makes it incredibly easy for people to settle in and feel at home here, residential living has never felt so good.
If you would like to settle in the picturesque highlands of Tagaytay, then this is the perfect place to make that possible. It's a stunning piece of land that celebrates the beauty of the community as much as the hard work of the development team.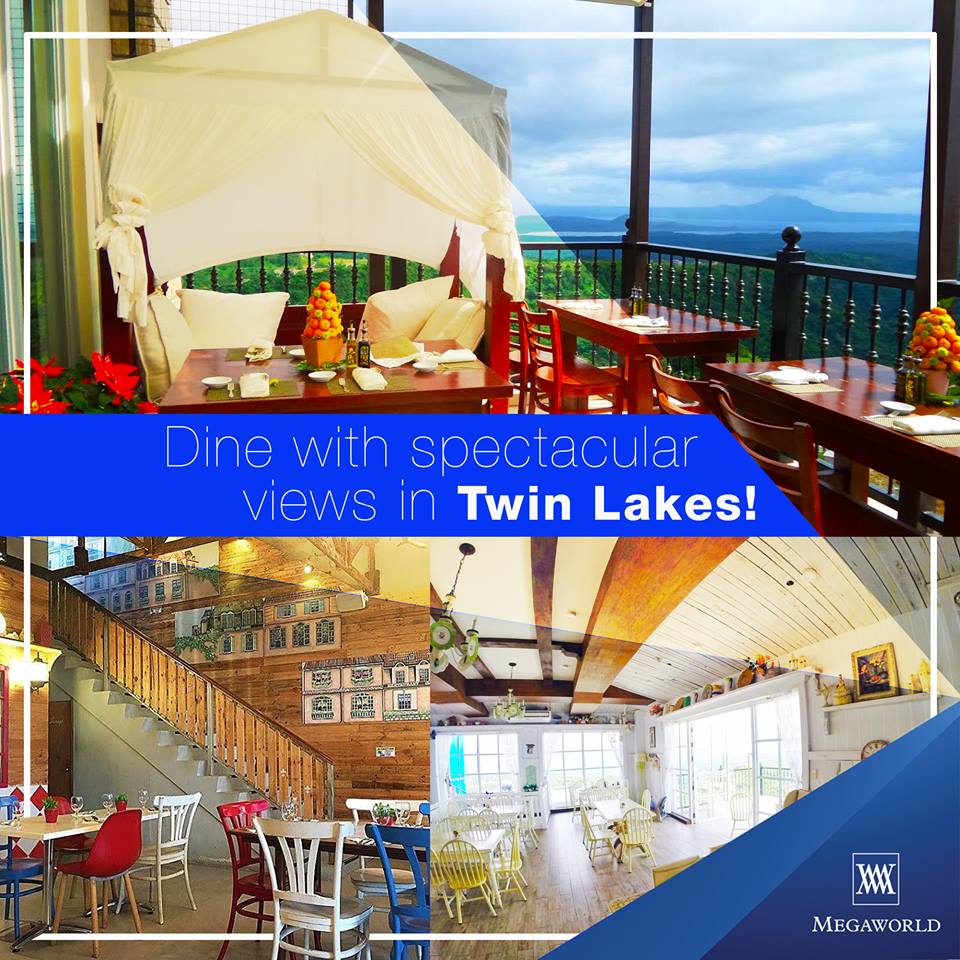 It's a place that makes it easy to settle into the life of luxury and grandiose, expensive living. Making it easy for you to come here and settle into a new culture thanks to the dreamlike nature of the area around you, and with Manila only a short drive away, this will ensure that you can finally live the quality of life that you so clearly deserve.
Twin Lakes looks to make sure that all residents can take on a new lease of life, imbuing them with excitement and adventure equally.
Live On Your Own Land
One of the true wonders of living in Twin Lakes, though, is the exquisite personal freedom that it is going to offer you. By being able to live on your own land and enjoy something quite so tranquil as building up your own piece of history, Twin Lakes will make sure everyone has the chance to live out their own personal dream and desire.
Indeed, the beautiful Domaine Le Jardin is one of the fine little residential villages that are being created across 77-hectares. This will offer a private and personal living space for anyone moving here while also guaranteeing that you get to enjoy some of the finest and freshest architecture that you will likely see.
With a classic French approach to the architecture, this goes the extra mile in making sure that you can live in a wonderfully friendly and engaging environment free from the madness of the city. With a beautiful set of parks, a gorgeous lagoon and a botanical garden to enjoy, this allows for the most dynamic of living experiences – something totally at odds with what you may have been used to up until this point in the world!
Live in Comfort via the Vineyards
One other major element of living in this spectacular location is the fact that the Vineyard Residences, more than 1.3 hectares in size, provides a fantastically diverse and rustic environment to live and learn within. This part of the countryside has a classic European feel to it, making it much easier for you to settle into a part of the countryside that now has some added flair to it.
With three major residential towers based here, you can find a fantastically modern living space waiting for you when you decide to sign up and live in the most delectable of comforts within the Vineyard Residences.
With the majority of the units carrying their own balconies and living spaces, you can make sure that you have access to all the peace and privacy that you deserve. It's no doubt the easiest and most effective way to make sure that you can enjoy the stunning and entirely unmatched views of the exceptional Taal Volcano, as well as the Taal Lake. Both are wonderful points of natural beauty that stand out among the rest of the region, creating a key point of focus for anyone who loves scenery.
Stroll the Hills in Twin Lakes
With the Twin Lakes area surrounded by fantastic hills, this is an integrated community that makes use of massive space and size to grant quality living to all. From the small residential villages to the condos and townhouses, this creates a level of permanent residence that truly is worth moving for. With the hotel and tourist resorts, too, you don't need to come here only if you intend on living here permanently. The tourist attractions alone allow you to stroll across some of the most beautiful sights in nature, creating a lasting experience that blows away even the most wonderful of man-made sculptures.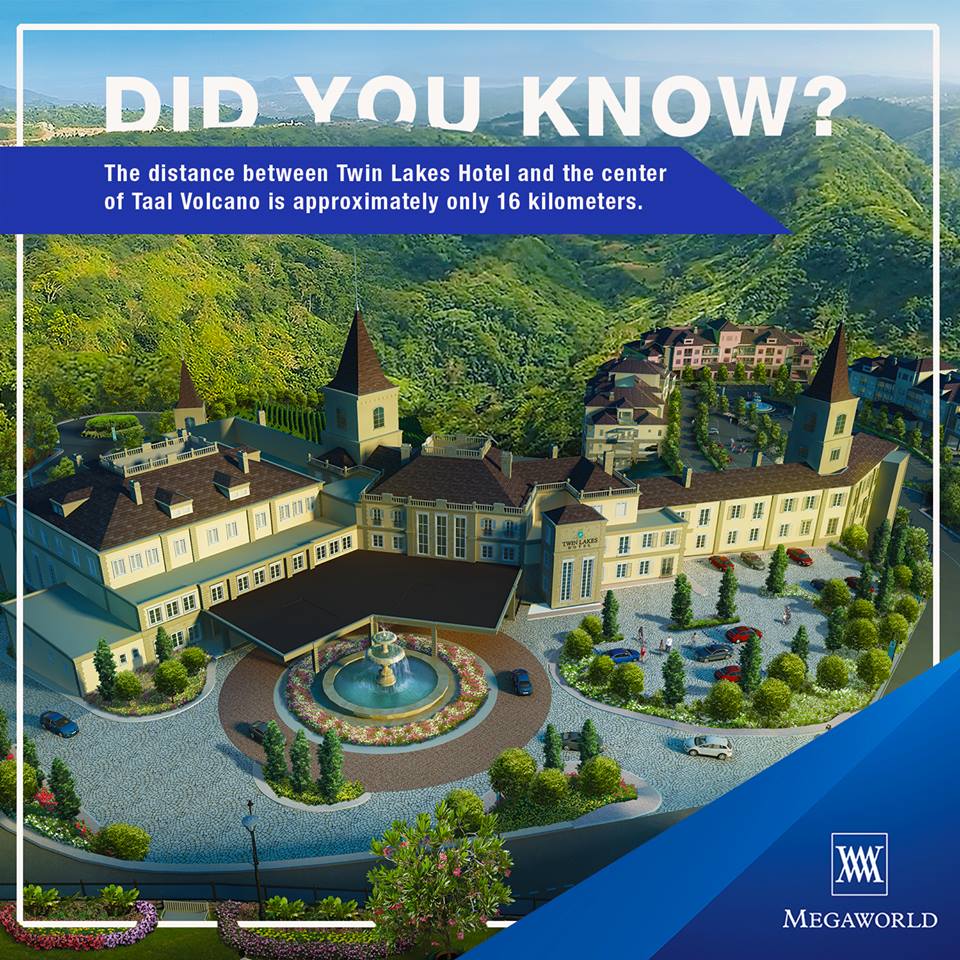 Come here to Twin Lakes, stroll the wonderful hills and take in a deep and satisfying experience that truly marks the beauty of the world that we inhabit. It's a Megaworld township lifestyle that allows you to make a nice movement away from the madness and chaos of the city lifestyle and instead into something more personalized, friendly and tranquil.
With this, anyone visiting Twin Lakes is sure to find themselves strolling the hills, taking in nature and enjoying some of the diverse scenery that there is to enjoy out there.
TWIN LAKES "The Country's First and Only Vineyard Resort Community".
WHERE NATURE INSPIRE LIFE.
LIVE/ WORK/ PLAY/ LEARN
MAKE YOUR DREAM HOUSE /CONDO UNIT 
COME TRUE!
AS LOW AS 15,000 MONTHLY! Straight 60 months
No lumpsum 
Low downpayment
Big discounts await for Cash buyer
Flexible terms available
AVAIL OF THE PRE-LAUNCHING TERMS AND PRICE!
RESERVE NOW AND BE ONE OF THE PRIVILEGED FEW TO AVAIL
LOW DOWNPAYMENT AT ZERO % INTEREST
Description
The Country's 1st & only Vineyard Resort Community
Location
Brgy. Dayap-Itaas, Laurel Batangas
Features
1,182-hectare property located in Laurel, Batangas having residential, commercial and leisure components

Integrated residential resort development

Overlooking panoramic views

Includes a Hotel, Residential Condominiums, Shopping Village, and a Chateaux Winery

12km long road will traverse all the major developments

Has its own water system sourced from a deep well

LED streets lights will be used

More than half of the entire development is dedicated to the preservation of Private Forest Reserves.More than half of the entire development is dedicated to the preservation of Private Forest Reserves.

A tree nursery and tree planting activities will be established.

A sewerage treatment plant (STP) will be provided.

Siltation or detention ponds at storm drainage outfalls will be provided

Strict enforcement of waste segregation, recycling and proper disposal will be