Bustling Fort Bonifacio remains attractive destination
February 4, 2017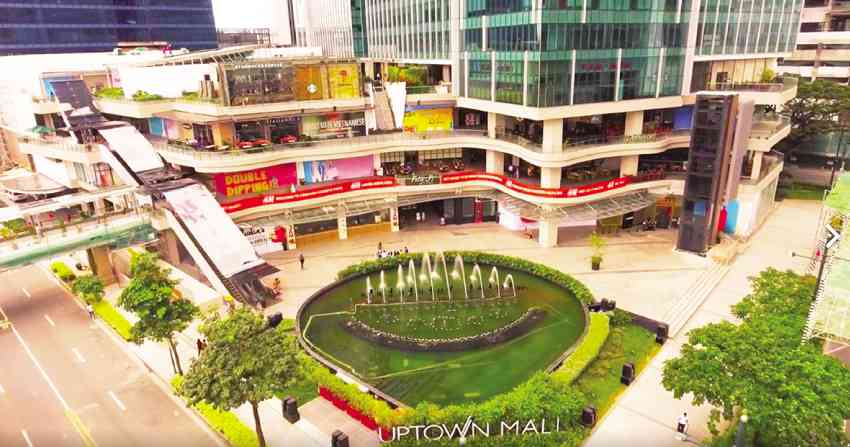 It has been touted as one of the most bustling central business districts today, seen by investors as the next financial district, and currently regarded as the most coveted residential address by many.
Fort Bonifacio has come a long way from being a former military base, to becoming a prime location where upscale property projects are being put up, headquarters were relocated, and leisure and entertainment facilities are being set up.
Today, investors and even individuals continue to flock to Fort Bonifacio, all wanting to be part of a burgeoning community that has seamlessly integrated that perfect mix of elegance, luxury, comfort and convenience.
Even property consultancy firms can attest to this sustained interest, particularly in terms of office space take up.
Colliers International Philippines said in its latest report that it has observed pre-leasing to be particularly strong in Fort Bonifacio, while the third quarter report of KMC Savills Research noted that "although there was only 18,000 sqm of additional office space in the third quarter of 2016, demand for office space remained robust in Bonifacio Global City as the vacancy rate further dropped to 2.4 percent."
As developers flock to Fort Bonifacio, there is now a wide array of choices that can be had—whether you want to lease office spaces; find a home and an enviable lifestyle at that; or simply have fun with friends and family.
Best in class
And there are a few that have stood out, one of which would be Megaworld Corp.'s Uptown Bonifacio—a 15.5-hectare upscale project, where luxury residential condominiums and a healthy mix of commercial, entertainment, and leisure projects thrive.
So what makes Uptown Bonifacio the best in its class? There are a number of features that make this esteemed project—dubbed as a corporate playground by day and a party capital by night—perfect for the modern, career oriented and stylish urban achievers.
For one, it has set the bar higher for the leisure and entertainment landscape with the Uptown Mall—a five-level complex with an impressive mix of international brand shops, new and established concept restaurants—some with Michelin Stars—and state-of-the-art cinemas.
In fact, the Uptown Mall is currently home to the first branches of world renowned restaurant brands in the Philippines. These include Texas Roadhouse, Morganfields, Peperoni, Harry's, Denny's, and Salvatore Cuomo. It also has the first and only Tim Ho Wan branch that is open until 3 a.m., and which offers supper menu.
This Megaworld project further boasts of the first cinema in Fort Bonifacio that is open 24 hours during weekends, as well as the first and only giant fountain with lights, water and fire show in the business district.
Across the mall meanwhile would be The Palace, the biggest nightlife destination in Asia.
Green towers
As the newest corporate playground, Uptown Bonifacio also has green office towers namely Uptown Towers 1, 2, 3 and Alliance Global Tower. These host the powerhouses of top multinational companies.
For those wanting to live and breathe this cosmopolitan lifestyle, they can choose the Uptown Ritz Residence, one of the award winning residential projects within Uptown Bonifacio.
Tailored to the lifestyle of the country's elite, the Uptown Ritz Residence offers a five-star suite ambiance, with large spaces and the ultimate in exclusivity with six units per floor. This all-glass and aluminum tower will likewise be at par with some of the world's most chic residential towers.
Another option would be the Uptown Parksuites, which reportedly offers the most comprehensive list of amenities in any Megaworld development.
It has a total of 29 recreational amenities and facilities that include high-ceiling sky lounges on six of the higher residential levels, a four-storey commercial podium and an exclusive amenity deck on the fifth floor, among others.